Financial Statement
---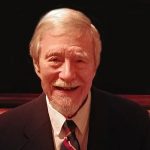 Stanley Rowland, Chairman
Creator of Community Health Evangelism (CHE)
Co-Founder (ATM)
Founder of Collaborative for Neighborhood Transformation
For full bio, click here.

Terry Dalrymple
Coordinator of the Global CHE Network
Co-Founder ATM
International Director Medical Ambassadors Intern.
Missionary Conservative Baptist Mission
For full bio, click here.

Jeff Bisgrove, President
President of ATM
Founder Arizona Neighborhood Transformation
25 years in the high tech business, working with Intel Corporation in a variety of positions, culminating in being a division general manager for the last 5 years.
For full bio, click here.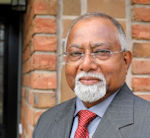 Dr. Ravi Jayakaran
Dr. Ravi I. Jayakaran has long term leadership experience in International poverty reduction and strategic programming.
Dr. Jayakaran joined Medical Ambassadors International in June 2017 as the President/CEO.He is also the Catalyst for Integral Missions for the Lausanne Movement.
Ravi has worked in senior management positions in the corporate sector, International NGOs- including World Vision International, the Asian Development Bank and the UNDP. He has lived and worked long term in India, Cambodia, China and the US and provided technical support in more than 23 countries.
Dr Ravi and his wife Vimla came to know the Lord Jesus Christ as their personal savior while they were in University. Besides their engagement with Integral mission, they are actively involved with their local Church, Small group and Christian Counselling.Ravi and Vimla recently celebrated their 40th wedding anniversary .They live in Ripon,CA.

Karl Mueller
Karl Mueller has been in ministry for more than 35 years.  He has served in leadership with Youth With A Mission, the North American Baptist Conference Visionledd and as a Missions and Justice pastor in two American mega-churches.  His ministry has taken him to more than 40 nations of the world. Karl is currently the Canadian Director of DAI Leadership Ministries and is the Senior Consultant for North American Diaspora Ministry for DAI International.
Since 2000, Karl has been actively involved in building partnerships between North American churches and churches and ministries in Meso-America, Turkey, Indonesia, the South Pacific and Africa. He spent more than 10 years focusing on community-based HIV/AIDS ministry that leads to community transformation. He has also facilitated partnerships between indigenous ministries in Fiji, Malawi and Guatemala. SInce 2014 Karl has been involved in leadership training and development in Africa, Asia and North America - teaching in both MA level programs as well as at a non-formal level.
Karl is a graduate of the University of Alberta (Canada) and Fuller Theological Seminary (Missiology). He is married to Debbie, his wife of 36 years.  They have a married son and live in Edmonton, Canada.

Paul Calhoun MD, Treasurer
Retired
CEO Medical Ambassadors International 17years
Practicing Dermatologist for 12 years
Pastor of Presbyterian Church 2 years
For full bio, click here.

John Payne, MD
CEO Medical Ambassadors International
Before that directed the Stanislaus County Family Practice residency for young doctors, as part of the University of California Davis Medical School network of residencies in Northern California.
For full bio, click here.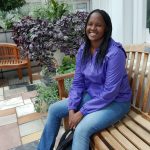 Alice Musamba
Currently, a Fellow with the Bush Foundation, a leader and mentor with Bismarck Global neighbors and former Kenya Country Director with Medical Ambassadors International and Global Health Outreach.
Alice Musumba is a practicing epidemiologist in North Dakota, and outside of work she serves with various groups concerned with wholistic equipping so that those served can realize their fullest potential as people created in God's image. Alice grew up in Kenya, where she served in student ministries and has over 20 years in community engagement ministries. She currently lives in Bismarck ND. Her current passion is lived out with Bismarck Global Neighbors to facilitate sharing language, culture, and friendship between long term Bismarck residents and our new neighbors.

Jason Law
For full bio, click here.
Sheli Sloterbeek
International Relief and Development seven years in fundraising capacities.
Local nonprofit fundraising and capital campaign initialization.
Private and government grants work in research and development settings.
Leadership with Phoenix Refugee Connections and local church outreach initiatives.